So, so, so. Big treat in store today. Big. There are some new girls on the block and their names are Jamie and Vashti from
Like Me Some
. This fabulous design duo reached out to us not too long ago and we have been following them ever since. I adore finding new talented bloggers. They have a fabulously fun aesthetic that is full of pizzaz and color. They have become a new daily read for us. Today, Vashti is going to share her space with us. Don't worry, we will get to Jamie's soon. They already promised.
We were beyond thrilled when we were asked to be guests at Sadie & Stella today! We have to admit that we did a serious happy dance when we got their email asking us to share our favorite room on their awesome blog! A million thanks go out to these great girls with a killer blog!
Today we are going to show you Vashti's favorite room in her house:
If I had to pick one room in my house it would have to be my family room! I chose this room because it is where we all seem to hang out and just have fun together! Whether we are just watching TV or playing a fun game, it is truly a family room!
I love to surround myself and my family with things that mean something to us, show a little about who we are and things that make us smile! No room ever seems to be done and when it is close, I either do some serious re-arranging or we move! With four kids and 2 dogs, my house is never and will never be perfect and that is how I like it! Things break, things spill and we have more dog hair than I know what to do with so my decorating style has to reflect our lifestyle- a little slice of crazy!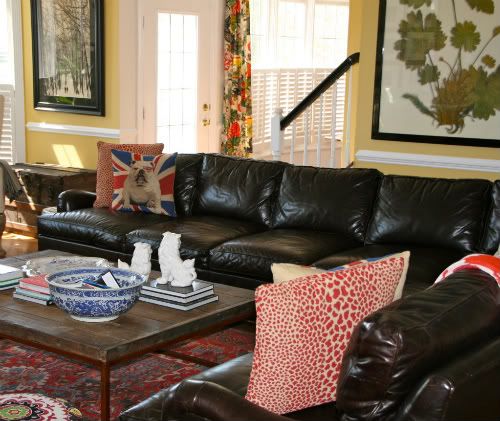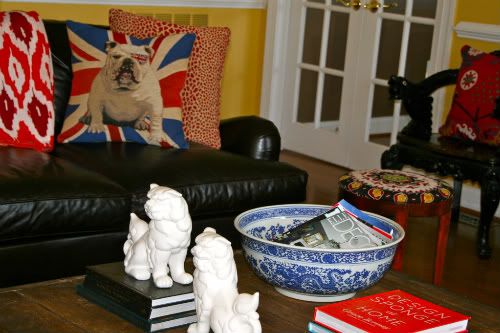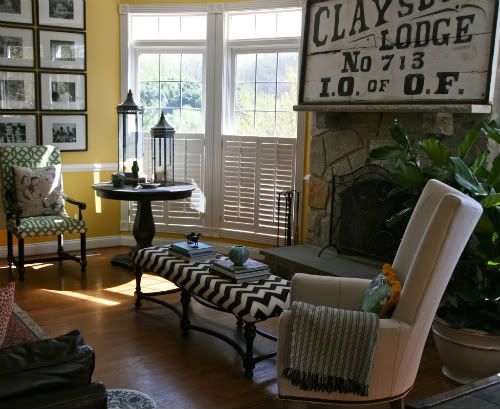 Thanks for letting me share pics of my favorite room-what fun!