Today we are sharing the favorite space of probably the most talented DIY girl around. Kristen from KFD Designs, is a professional artist/painter. She comes up with the most amazingly creative spaces and has the most fabulous furniture refinishing. Girl has got major talent. We have never seen someone with such an ability to transform a space so often and so drastically. We know you will love her most recent updates of her bedroom.
Hi guys! I'm Kristen from over at
KFD Designs
. My favorite room in my house (right now, at least!) is my bedroom. I recently redid it, and I'm finding it so soothing and comfy to hang out in.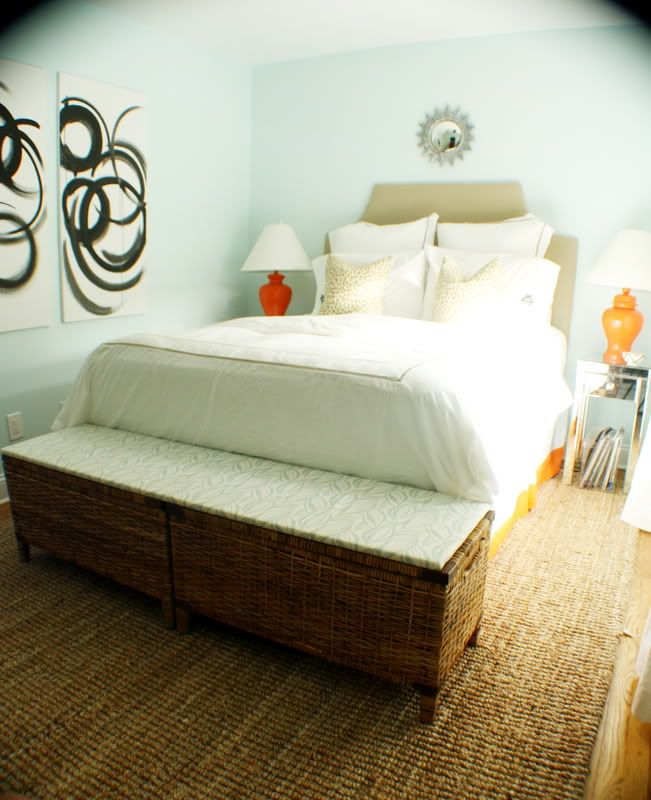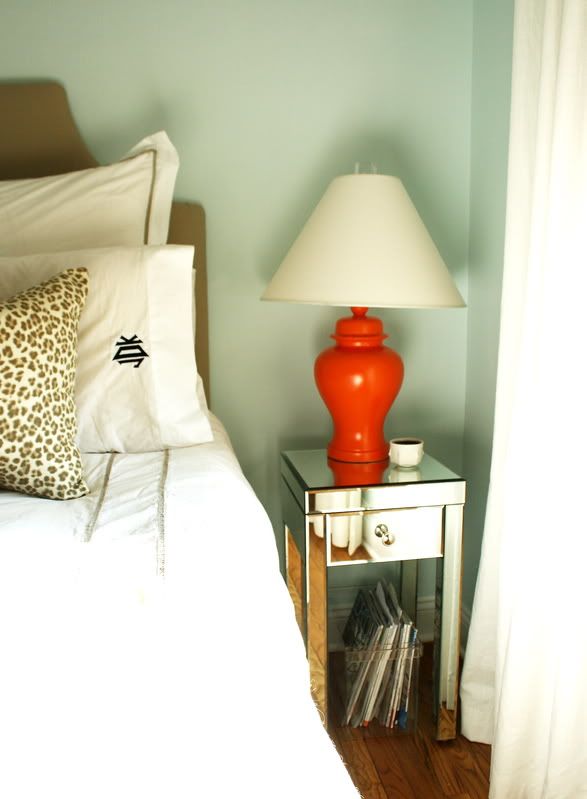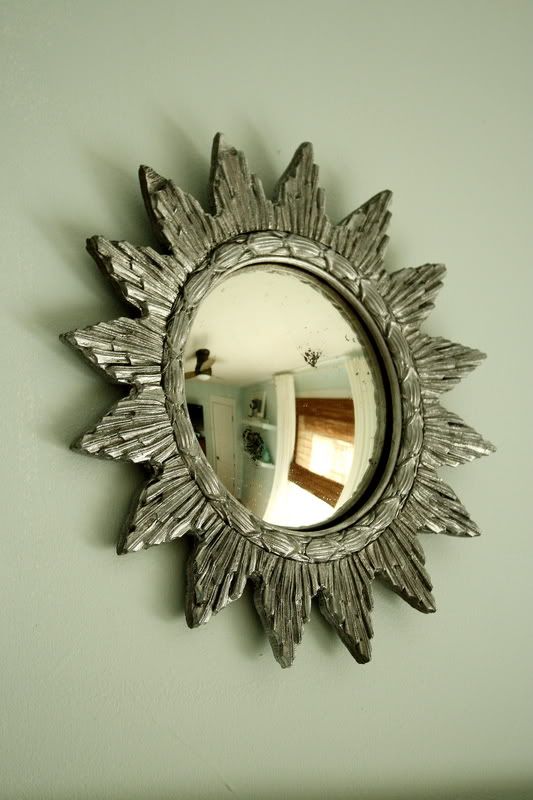 The two "snow leopard" print pillows were an Etsy find, and I love the bit of pattern that they bring into my bedroom. I also
did the graphic diptychs
that hang to the left of the bed:
I hope you all enjoyed taking a little tour of my bedroom! It's still in progress, but it's mostly done, and I'm loving it.