We have a repeat visitor today from our girls at the Like Me Some Blog. Only! This time, we get to look into Jamie's favorite space. We love being snoopy, don't we girls? Personally, these girls taste is right in line with mine. Fun, bold, brave and collected. I could definitely get down in any of their spaces. I mean come on, the girls have leopard carpet. They are not playing around. I am so happy to have them here again, and you know what, they are such great hosts I would have them again and again. Love them dearly! You're on Jamie!
We love the fabulous ladies at Sadie + Stella and are thrilled we get to visit yet again! We love their blog and this series! It is so exciting to get a glimpse into our fellow blogger's homes! It's my turn, Jamie from
Like Me Some
, to show you my favorite room. So here goes nothin'!
I know so many of us share our family room, but it makes sense doesn't it? The name alone says it all...it's the place where we come together as a family and there's nothing I enjoy more! Our favorite times in this room are movie nights with lots of popcorn and candy or in the winter snuggling by the fire. This room also reflects us the most out of all the rooms in our home. As many of you know from our
blog
, I wanted to paint our room and this motivated me to get it done!
Thank you Lindsay & Lindsay!!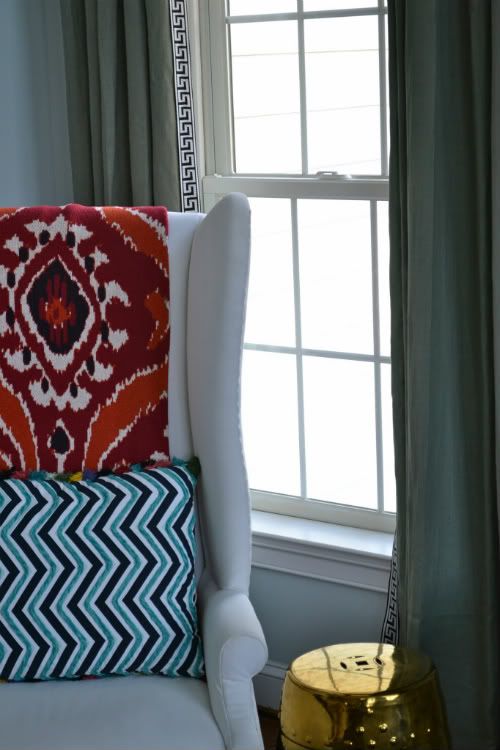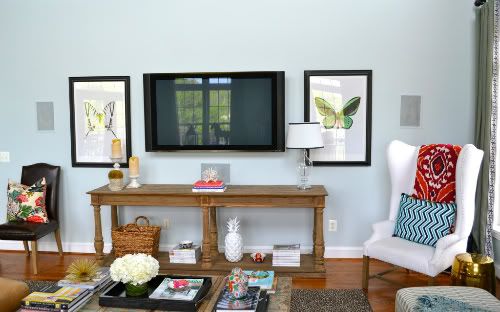 There are a few things that inspired me in this room from our favorite blogs!
This may be way too much for some, but I love the combination of patterns and love color!
As for the chair, it's dangerous to live so close to the Restoration Hardware outlet, I tell ya'!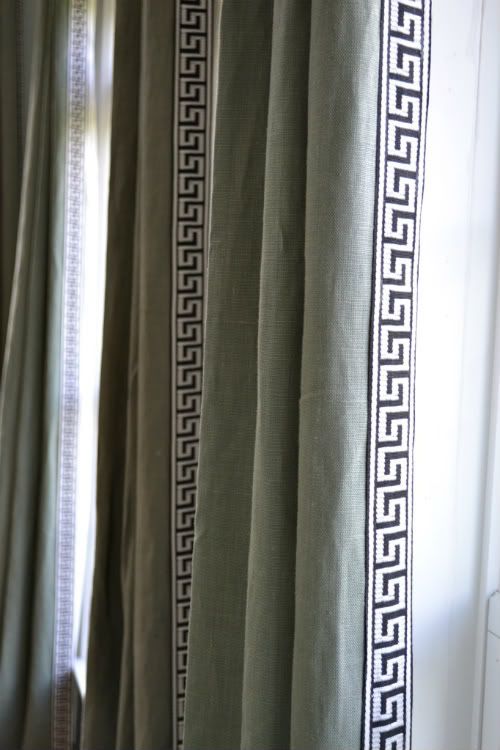 My most recent and favorite DIY, greek key trim! Fastest and easiest project ever with big results!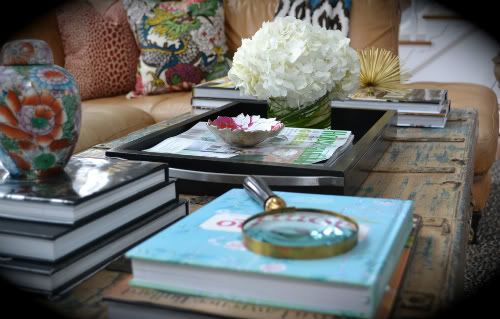 I have a thing for books, but didn't leave my hubby out and included some manly titles for his passion, cars and watches.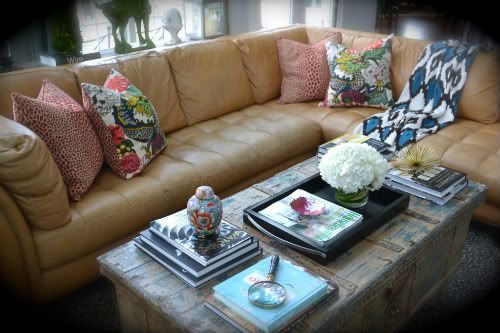 Do you see my next blog find? The brass sea urchin from the fabulous Jamie Meares at
Furbish
!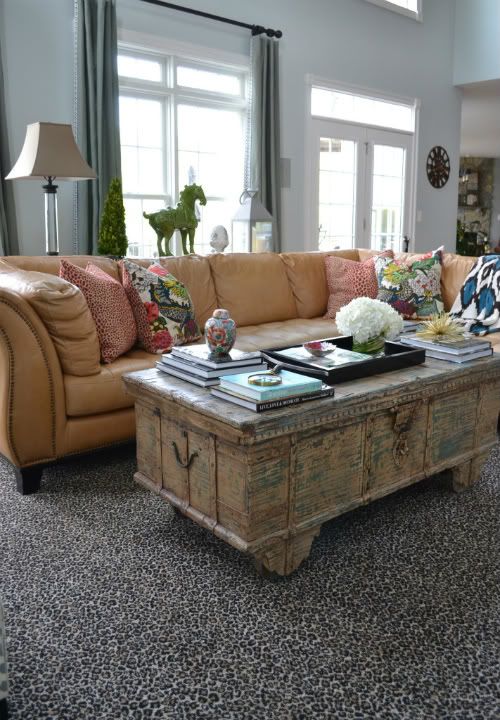 I love me some leopard & it doesn't hurt with a black and yellow lab, the hair just blends right in...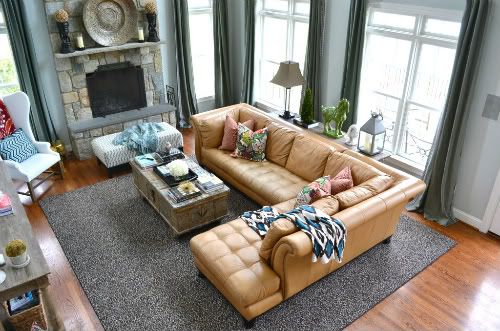 I hope you enjoyed our room, I am looking forward to sitting back with my hubby and a glass of wine!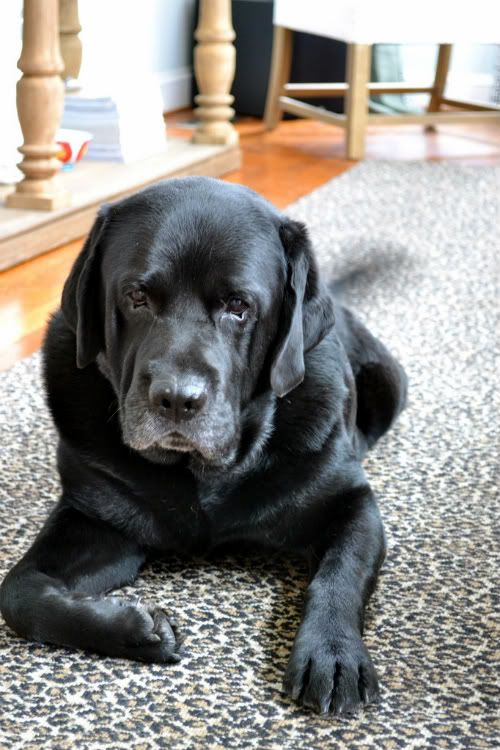 This blog is named after Lindsay & Lindsay' s pooches so how could I leave out my own? I mean just look at that face!!
Isn't Hemi the cutest? Stella and Billie are swooning.