We first found Elizabeth over at
The Mustard Ceiling
by finding her series, "Bam or Slam." She features an item that is currently hot in the design world and she asks her readers to give it a bam or slam? We love participating! Elizabeth has the most refined and tailored style. We know you will enjoy her transformation!
Thank you Lindsay and Lindsay for having me over today to share my favorite room, I am excited to be here.
My favorite room is our dining room, even though it is still a work in progress.
What I love about our dining room is the drastic change that has taken place
since we moved into our home in 2008.
It was the first room we started renovating when we moved in, because it was the
worst
.
Here is our dining room now: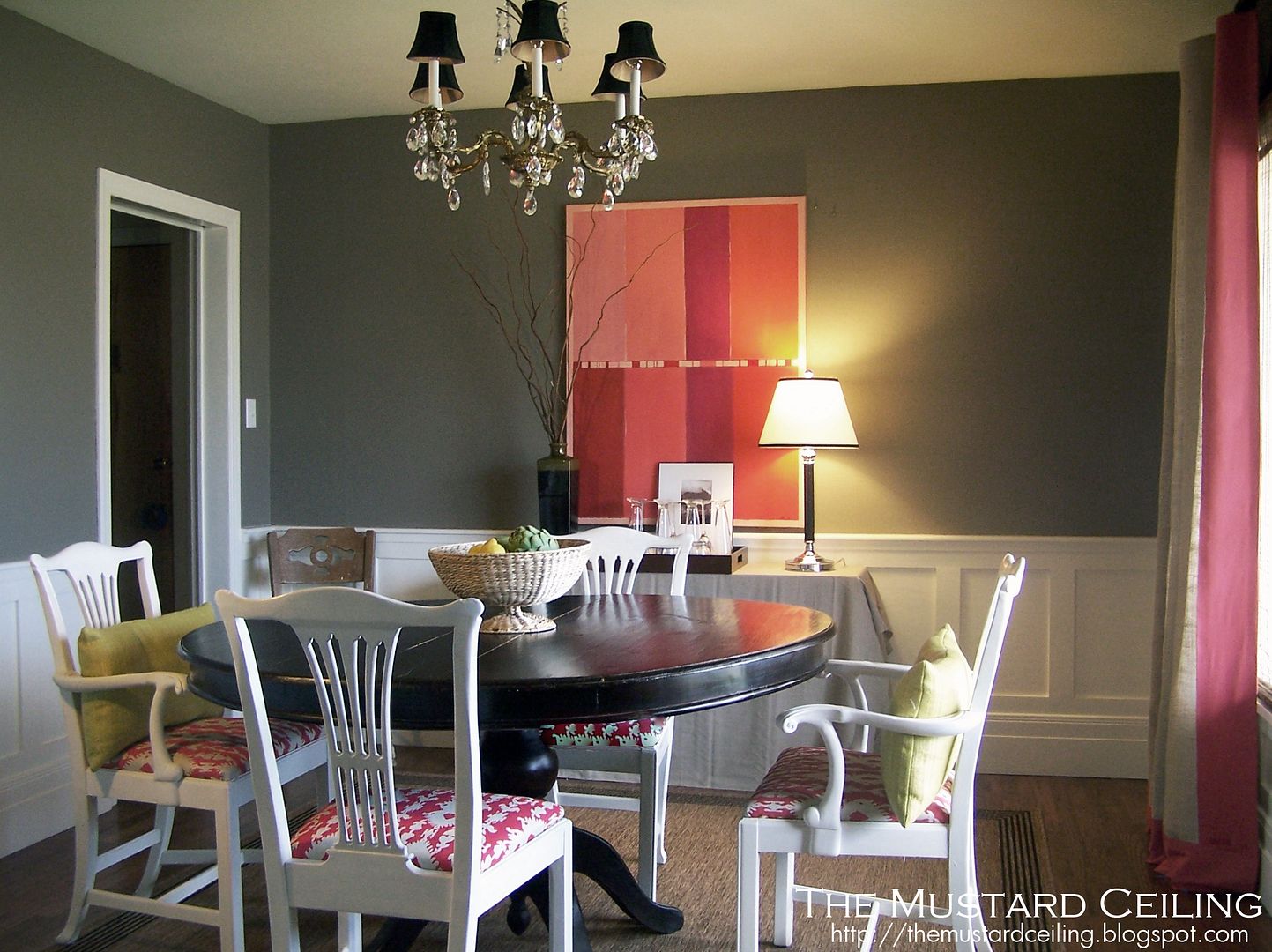 This is what it looked like when we moved into our home.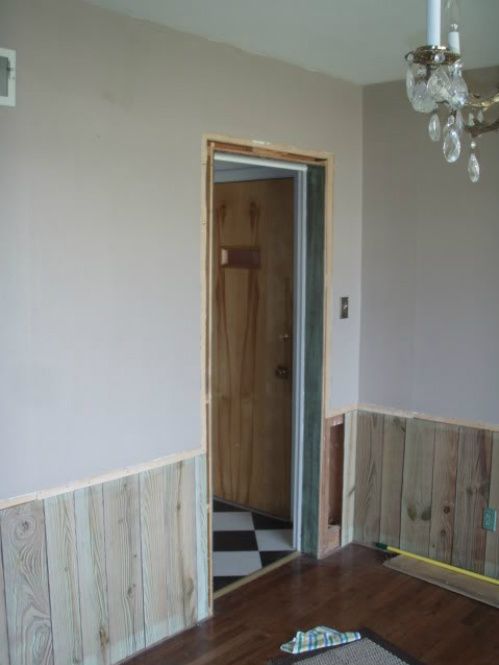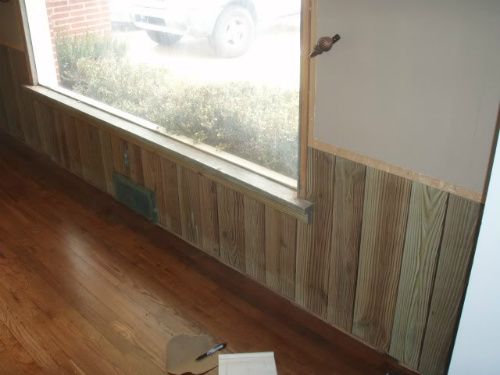 I have to admit, I was not a fan of the rustic, green barnwood wainscoting...so
the day after we moved in I told my husband it had to go.
He built the
wainscoting
, which drastically changed the look and feel of the room.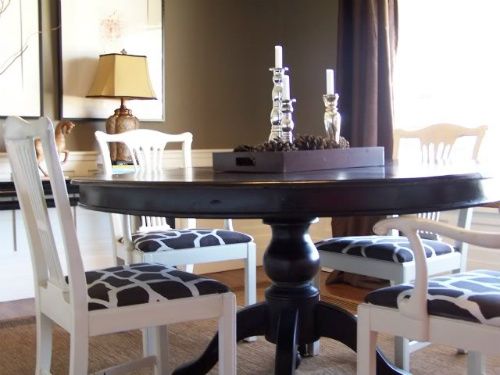 After he built the wainscoting, we painted the room SW Dovetail gray
and moved in our furniture.
This spring, I decided the room needed a little more color and I started adding pops of coral.
I started by designing and sewing these
burlap drapes
trimmed in coral.
I felt like it needed a little more coral, and I was tired of the giraffe print,
so I made a coral
ikat print
for the chairs...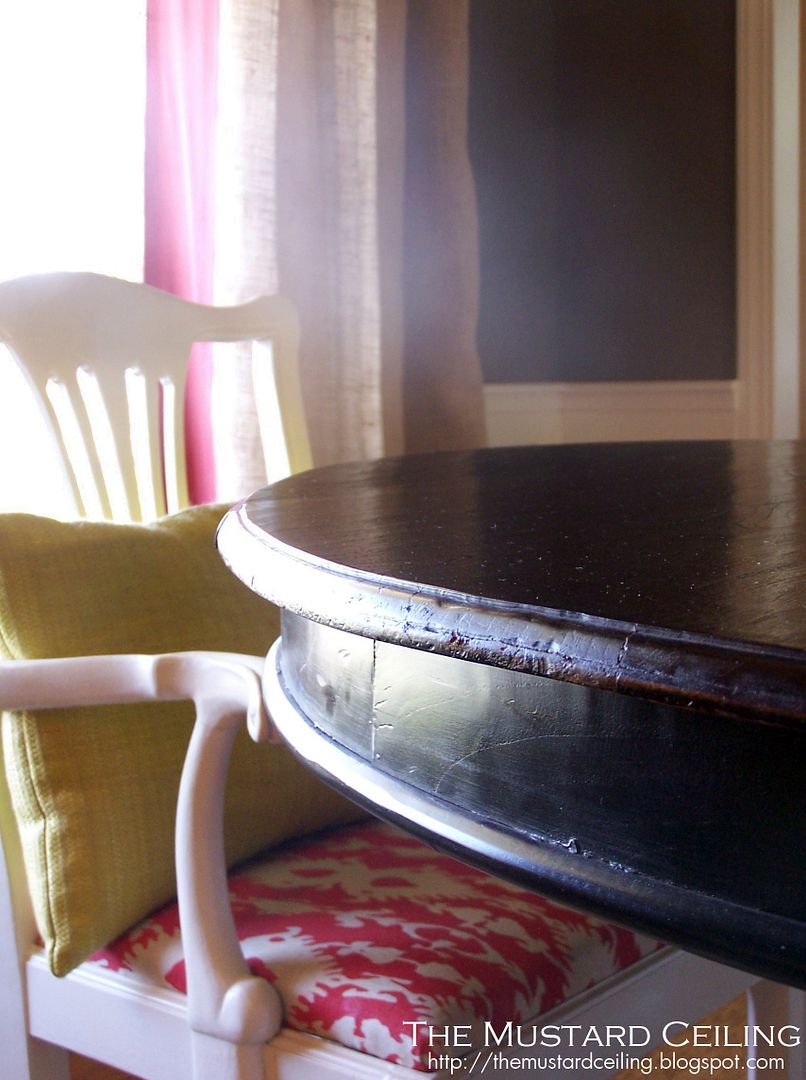 and added fresh artwork.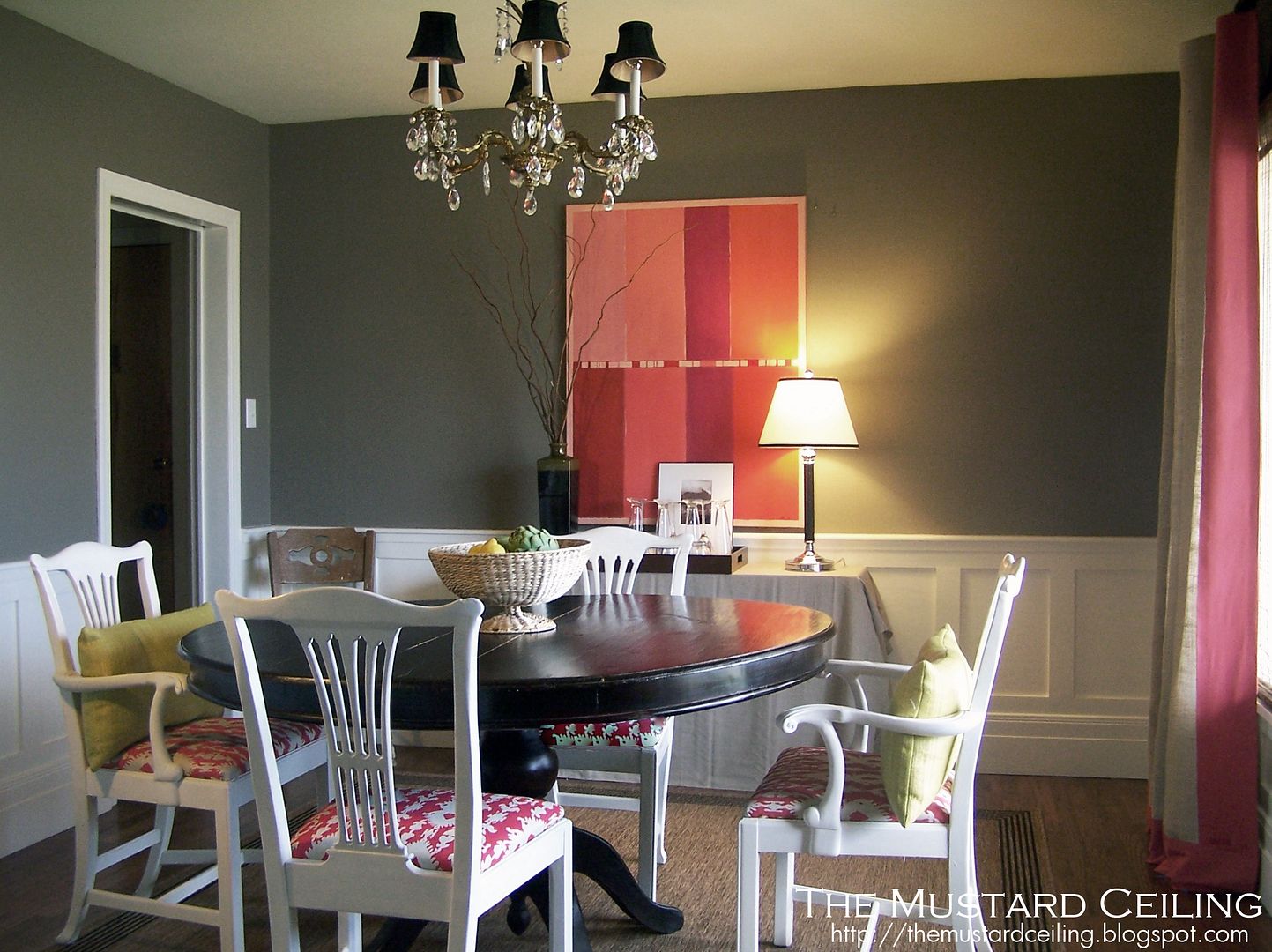 When I look back at where we started, I can't even believe it is the same room.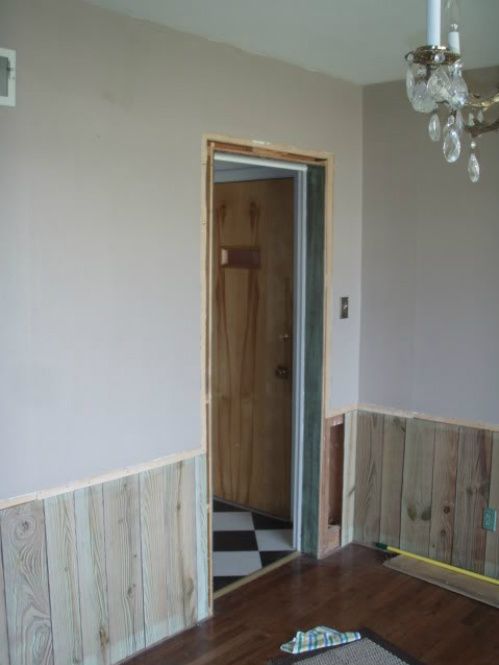 Would you guess this was the same room?
This is my favorite room because the change from
before
to
after
was so dramatic.
I honestly still cannot get over the fact that my husband built such beautiful wainscoting.
Before this project I had no idea he was so handy!
Thank you ladies for having me today!