We just adore Nancy over at Marcus Design and have for awhile! Last February we featured her unbelievable Ikea hack! The girl has got skills, y'all. And serious. style. We are so excited to feature her again today! We know you'll love her work as much as we do!
Hello lovely S+S readers! A huge thanks to Lindsay & Lindsay for allowing me to participate in their fabulous series!! My living room has definitely been my favorite room in my own home to decorate. It's the spot we spend the most time in, so feeling comfy and pretty was high priority :) I quite literally had NO color in my home (grey, black, & white throughout) so I chose to add a dash of turquoise to liven the space and it really makes me feel happy. With a bit of tufting on the chairs, a mirrored cabinet, and little touches of pink here and there, the room has just enough of a feminine edge.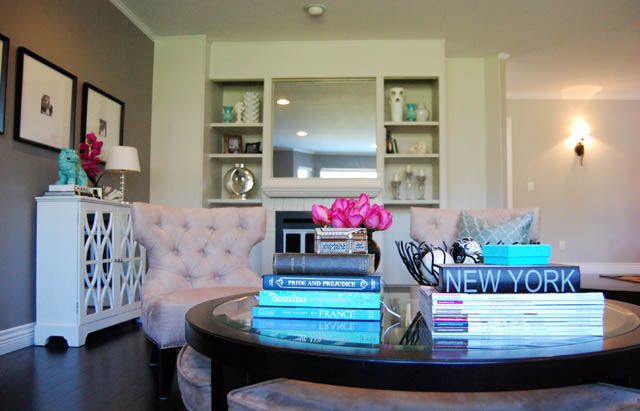 We recently added a grid panelled wall with inexpensive strips of MDF, and it brought the architectural detail the space was desperately needing! And since the fireplace surround and the panelled wall are white, it leaves the room feel brighter and larger.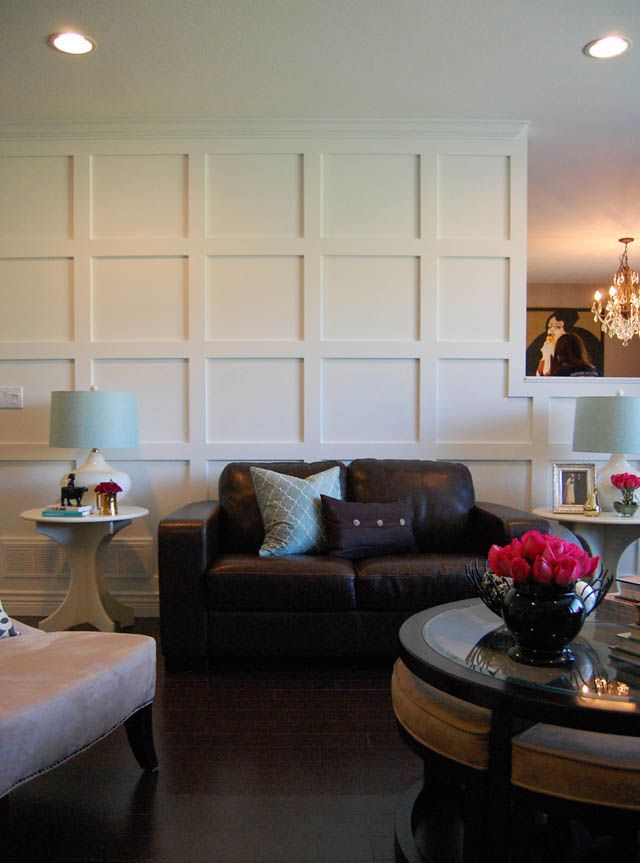 I have really enjoyed planning & decorating this room, though I am sure I'll be changing things up in here again sometime soon. After all a decorators home is never truly done, right? I hope you enjoyed the tour! Thanks again for having me here ladies!